Kwalifikacje Level 7 Medycyna Estetyczna
Post ten jest skierowany do osób z sporym doświadczeniem w branży, które są zainteresowane dokształcaniem się i świadczenie wyższego poziomu usług niechirurgicznych zabiegów kosmetycznych na rynku Brytyjskim .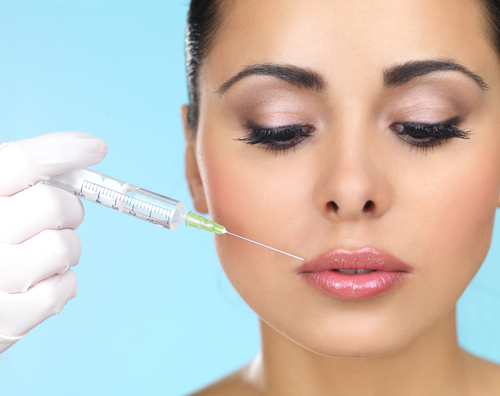 Medycyna estetyczna to najbardziej dochodowa branża na świecie z bardzo silną konkurencją i nadal z tendencją rosnącą. Posiadanie odpowiednich uprawnień w Wielkiej Brytanii  daje komfort wykonywania zabiegów medycyny estetycznej jednej z nie określonych prawnie branż co działa na korzyść kosmetyczek. Każda kwalifikacja jest do osiągnięcia i gorąco zachęcamy do stabilizacji swoich kwalifikacji tutaj na miejscu w UK. Levels 7 Injectables jest do osiągnięcia łatwiej niż się może wydawać co przybliżymy w tym poście.
Doskonale zdajemy sobie sprawę, iż ta dziedzina nie jest dla każdego, chociażby nie dla osób, które nie posiadają wiedzy merytorycznej, odpowiedniego doświadczenia, mają ograniczenia językowe lub też rozpoczynają swoją drogę z tego typu zabiegami i nie posiadają odpowiednich kwalifikacji tzw. entry levels. Jednakże należymy do ambitnego narodu i co najmniej połowa polskich profesjonalistów świadczy już usługi medycyny estetycznej co sprawiło łatwość i szybkość dostępu do tego typu usług – co nie zawsze idzie w parze z jakością i bezpieczeństwem. Do ukończenia kursu Levels 5 często wymagane jest min. 2-3 lata doświadczenia w branży.
Ukończenie programu Level 7 Qualification in Injectables umożliwia obecnym i początkującym profesjonalistom spełnienie prawnie określonych wymagań kwalifikacyjnych Health Education England (HEE) z 2016r. o których pisaliśmy na naszym blogu tutaj w zakresie wykonywania zabiegów iniekcyjnych oraz podniesienie renomy własnej kliniki.
W Wielkiej Brytanii jest wiele placówek, które zajmują się szkoleniem profesjonalistów w tym kierunku, poniżej znajdziecie wszystkie linki, które udało nam się sprawdzić osobiście. Co ciekawe kwalifikacje kwalifikacje tzw. 'prescriber' też są w zasięgu ręki i można go ukończyć w 13 tygodni, także dla non-medicals.
Osoby, które posiadają już kwalifikację także medyczne i prowadzą działalność medycyny estetycznej polecamy zrzeszenie się w organizacjach, które stoją na straży bezpieczeństwa oraz profesjonalizmu w tej dziedzinie. Są to Joint Council for Cosmetic Practitioners    oraz Safe Face
Istnienie w środowisku oraz budowanie swojej reputacji oraz swojego salonu to najważniejsza rzecz na jakiej należy się skupić, aby uzyskać wysoką rangę także wśród Brytyjczyków, to proces długoterminowym w tym środowisku, zarówno w Wielkiej Brytanii jak i w Polsce.
Wiedza na wyciągnięcie ręki
Events
Facebook Instagram Linkedin WordPress WordPress Stowarzyszenie QBOzero wraz z Naga, Tradycyjną Szkołą Masażu, ma przyjemność zaprezentować informacje dotycząceIII edycji Oficjalnych Mistrzostw Świata w masażu i
Czytaj »